Animal prints are among the hottest
trends for decorating today. Among the most popluar is zebra print.
Zebra print
cowhide rugs
are made with natural hair-on-hide leather and then carefully dyed to resemble the hides of Zebra's.

Zebra print cowhide rugs make beautiful area rugs or wall hangings and bring an exotic and stylish look to your home.
Whether it is a modern zebra cowhide rug placed in a more traditional and formal setting, the look is
durable, inexpensive, and unique design.
A few helpful designer tips for displaying animal prints in your own home:
.
" Take scale into consideration when using animal prints. If you want to just introduce a small amount if it, do not choose a splashy large-scale pattern when you are not accustomed to it.
.
The main decorating disaster pertaining to animal print is over use. The best way to use animal print is to only use ONE type of animal print on ONE item in your room.
.
Experiment with a pair of chairs in the corner of a living room or family room to attract attention."
Here are some fabulous
zebra print
cowhide rugs
in many different settings.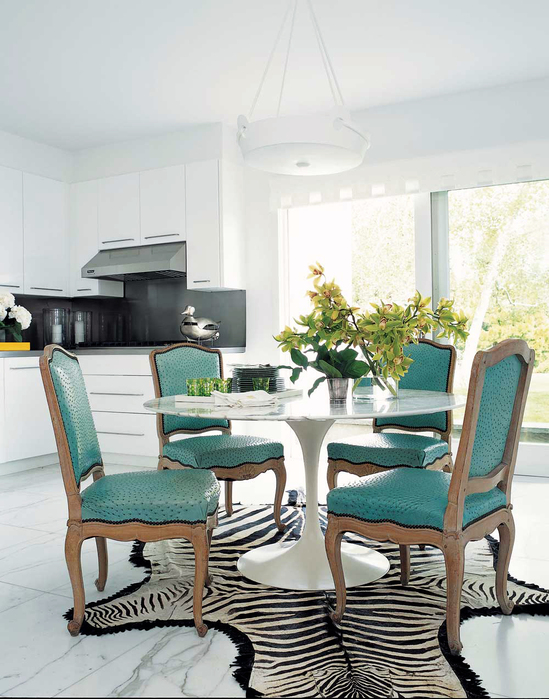 INTERIOR design IMAGE CREDITS
:
Pinterest,
goldcage.blogspot,
anordinarywoman
To all of you lovely readers out there,
To you who send me the sweetest comments and incredibly kind emails, thank you

- it is lovely to have you here!
Bereket